Regular price
Sale price
$49.00 USD
Unit price
per
Sale
Sold out
*This product is only available for whole sale customers.
Designed to immediately and effectively cease the activity of any Truth Treatments Systems Nutri-Peel to safely end the treatment. Formulated with our signature Polyelectrolyte Mineral blend, vitamins, and Hyaluronic Acid. The Vitamin C Nutri-lizer is a necessary and essential step to any Truth Treatments™ peel protocol. Client may experience an increase in peel sensation upon application of the neutralizer solution followed by a cessation of activity.
Size: 100ml
Features & Benefits:
Safely neutralizes all Truth Treatments Systems Peels
Quickly ends peel activity for a controlled treatment
Strengthens skin with polyelectrolyte minerals and vitamins
Delivers Vitamin C
Hyaluronic Acid - for moisturizing soothes and softens
Key Ingredients:
Hyaluronic Acid
Vitamin C
Polyelectrolyte Minerals
Lactate
Directions: Spritz 5 to 7 pumps directly onto skin to saturate treatment area. Client may experience a slight re-activation or elevation of activity, followed by an immediate dissipation. Remove completely with a cool sponge or washcloth. Be sure client's activity level is 0 before continuing. If there is an indication of any activity, continue to apply cold sponges or compresses until client is no longer experiencing activity.
Contains: Fulvic and Colloidal Mineral Solution, Na Ascorbyl Phosphate, Na Lactate, Hyaluronic Acid Gel, Glucamine.
View full details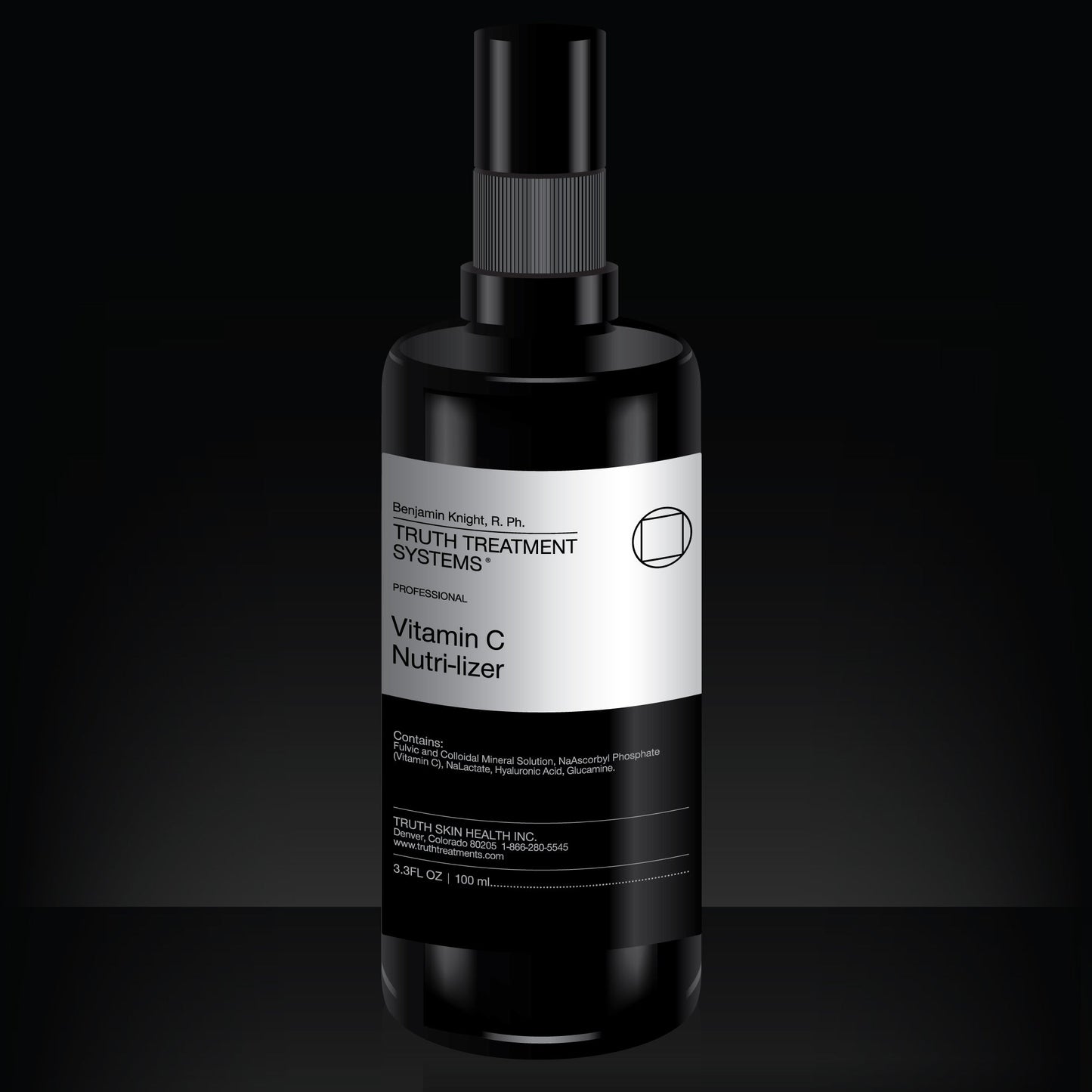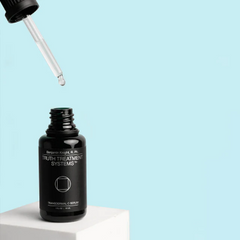 Formulated with Premium Vitamin C Scientifically Proven to Get Results
Formulated with an intensely high dose of stable, lipophilic Vitamin C, this
particular form is clinically proven to boost the skin's production of Natural
Moisture Factors and help reverse the signs of aging. Antioxidant protection
prevents future damage from free radicals and UV radiation.