Regular price
$207.00 USD
Regular price
$297.00 USD
Sale price
$207.00 USD
Unit price
per
Sale
Sold out
PURCHASE IN UNITS OF 6 FOR SPECIAL INTRODUCTORY PRICING OF $34.50 EACH! SELECT FROM DROPDOWN TO SAVE.
Truth Trifecta - Mini™ is our best-selling comprehensive skin health system, now in a smaller 5ml size perfect for travel. This limited time offer is the perfect holiday item for new and existing clients alike.

Designed to reverse the signs of aging and maintain a healthy complexion.  Strategically formulated with Vitamin C, Polyelectrolyte Minerals, Amino Acids and Hyaluronic Acid to deliver only the essential active ingredients skin cells and collagen need to grow and regenerate.  Truth Trifecta™ does not contain fragrances, preservatives, emulsifiers, oils, silicone or anything else your skin doesn't need or want.
To leverage the powerful skin health benefits of the Truth Trifecta™, simply blend Transdermal C Serum™ with Hyaluronic Mineral Hydrator™ and 2 to 3 sprays of Biomimetic Mineral Mist™. Rub your hands together to ensure uniform blending of all three products and massage well onto damp facial skin.
As the product absorbs in to your skin you will notice an immediate plumping and dewy glow.  This is the look of health! And, within a few days or weeks you will notice fine lines will begin to fade, skin will brighten and the overall appearance will become more soft, youthful and healthy looking.
Transdermal C Serum™ 5ml
Transdermal C Serum is THE must-have anti-aging product. Formulated with an extremely high concentration of lipophilic Vitamin C to boost the production of natural moisture factors and reverse the signs of aging.  Penetrates deeply into the dermis to rapidly improve hydration and heal dry, chafed or irritated skin. Premium fat-soluble Vitamin C, anti-inflammatory plant extracts and nutrients help repair damaged skin, fade dark spots, improve Supports collagen and elastin production, giving skin a firmer, plumper and lifted appearance
Boosts skin's production of Natural Moisture Factors for increased hydration and moisturization

Diminishes the appearance of dark spots and hyperpigmentation while helping to prevent new ones from forming

Protects skin from inflammation and antioxidants and environmental assailants

Helps reduce redness and blotchiness

Helps reverse the signs of aging

Visibly lightens and brightens complexion
Biomimetic Mineral Mist™ 5ml

Biomimetic Mineral Mist is a 100% active hydrating mist that contains a potent polyelectrolytes for proven anti-inflammatory, anti-microbial, and antioxidant benefits to the skin. This electrically active mineral solution has an effective transdermal delivery system that reaches deep into skin tissue and cells. When used with other Truth Treatment Systems products, Biomimetic Mineral Mist enhances spreadability and dermal penetration. 
Polyelectrolyte and colloidal minerals stimulate skin cell activity

Supports overall skin health and improves healing time

Helps reduce the appearance of fine lines and wrinkles

Provides powerful anti-oxidant benefits and protection from ultraviolet and environmental assaults

Hyaluronic Acid, Amino Acids and Lactate promote water retention, softening and hydration of the stratum corneum

Enhances the application & efficacy with Truth Treatments and dermal penetration.

 
Hyaluronic Mineral Hydrator 5ml

Hydrate and plump skin with pure Hyaluronic Acid, Vitamin C and Polyelectrolytes. Honey and Glycogen further support skin cell hydration and health. Shagbark Hickory helps soothe and heal skin. Combats dryness and signs of aging while adding long-lasting moisture to restore skins youthful glow. 
Provides immediate and lasting hydration with a high dose of Hyaluronic Acid for glowing, plump skin

Helps boost skin's ability to produce hyaluronic acid

Works for all skin types and layers well with other products due to its ultra-hydrating, lightweight formula 

Provides antioxidant protection with lipophilic Vitamin C

Pure Colorado Clover Honey hydrates and provides antibacterial support
View full details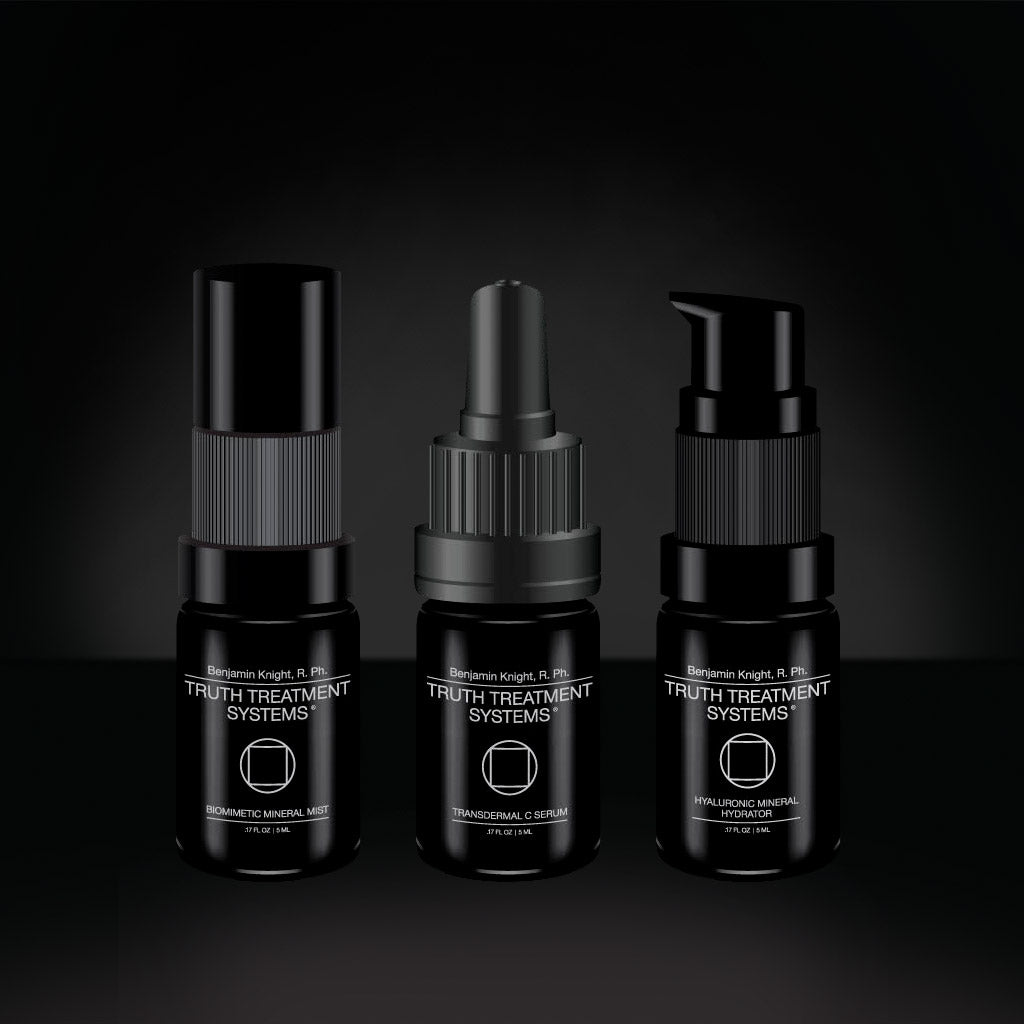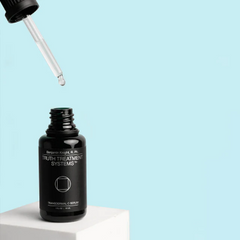 Formulated with Premium Vitamin C Scientifically Proven to Get Results
Formulated with an intensely high dose of stable, lipophilic Vitamin C, this
particular form is clinically proven to boost the skin's production of Natural
Moisture Factors and help reverse the signs of aging. Antioxidant protection
prevents future damage from free radicals and UV radiation.