Regular price
$175.00 USD
Regular price
Sale price
$175.00 USD
Unit price
per
Sale
Sold out
*This product is only available for whole sale customers.
The Forte Nutri-Peel made with Mandelic and Azelaic Acid is our strongest peel, designed to improve acne-prone skin and melasma with minimal risk of post-inflammatory hyperpigmentation. Formulated for thicker, oilier, acne prone or hyperpigmented skin. The Mandelic Acid has a large molecule size (twice that of glycolic acid, making it potentially less irritating than other AHAs) and is lipophilic, making it penetrate the skin more evenly. Azelaic Acid is a naturally occurring acid that has been shown to have bactericidal effects against acne-causing bacteria and has been proven to work well for rosacea. Mandelic and Azelaic paired together make a powerful, yet well tolerated peel offering dramatic results.
Features & Benefits:
For stronger skin types, thick, oily, acneic skins
Exfoliating, skin lightening, skin brightening, anti-aging
Stimulates connective tissues
Stimulates hyaluronic acid production
Skin softening properties
Improves acne prone skin
Pore reducing
Key Ingredients:
Mandelic Acid
Azelaic Acid
Vitamin C and Vitamin B3
Beta Glucan
Polyelectrolyte Minerals
Phospholipids
Hyaluronic Acid
Amino Acids
Directions: Using a small peel brush, apply to skin using Criss-Cross Application Method. Start on the forehead and work down the face, carefully applying a thin layer of peel using even pressure. This peel requires one pass in each area. Observe the skin for a color change or frosting. Once the skin begins to change color and or frosting, remove the peel using two cotton rounds. Neutralize peel with Truth TreatmentsTM Vitamin C Nutri-lizer. If there is no color change, the peel may remain on the skin for a maximum of 3 minutes. Always engage with your client about their level of comfort.
Contains:
Fulvic and Colloidal Mineral Solution, Mandelic Acid, Sodium Olivate, Azelaic Acid, Citrus Essential Oil, Amino Acid Solution, Ascorbyl Tetraisopalmitate (Vitamin C), Beta Glucan, Niacinamide, Hyaluronic Acid Gel, Glycolic Acid, Citric Acid, Malic Acid, Sodium Lactate,
Sclerotium Gum, Pullulan, Xanthan Gum, Hyaluronic Acid Gel, Xanthan Gum, Lecithin, Sclerotium Gum, Pullulan, Green Tea Extract Silica.
View full details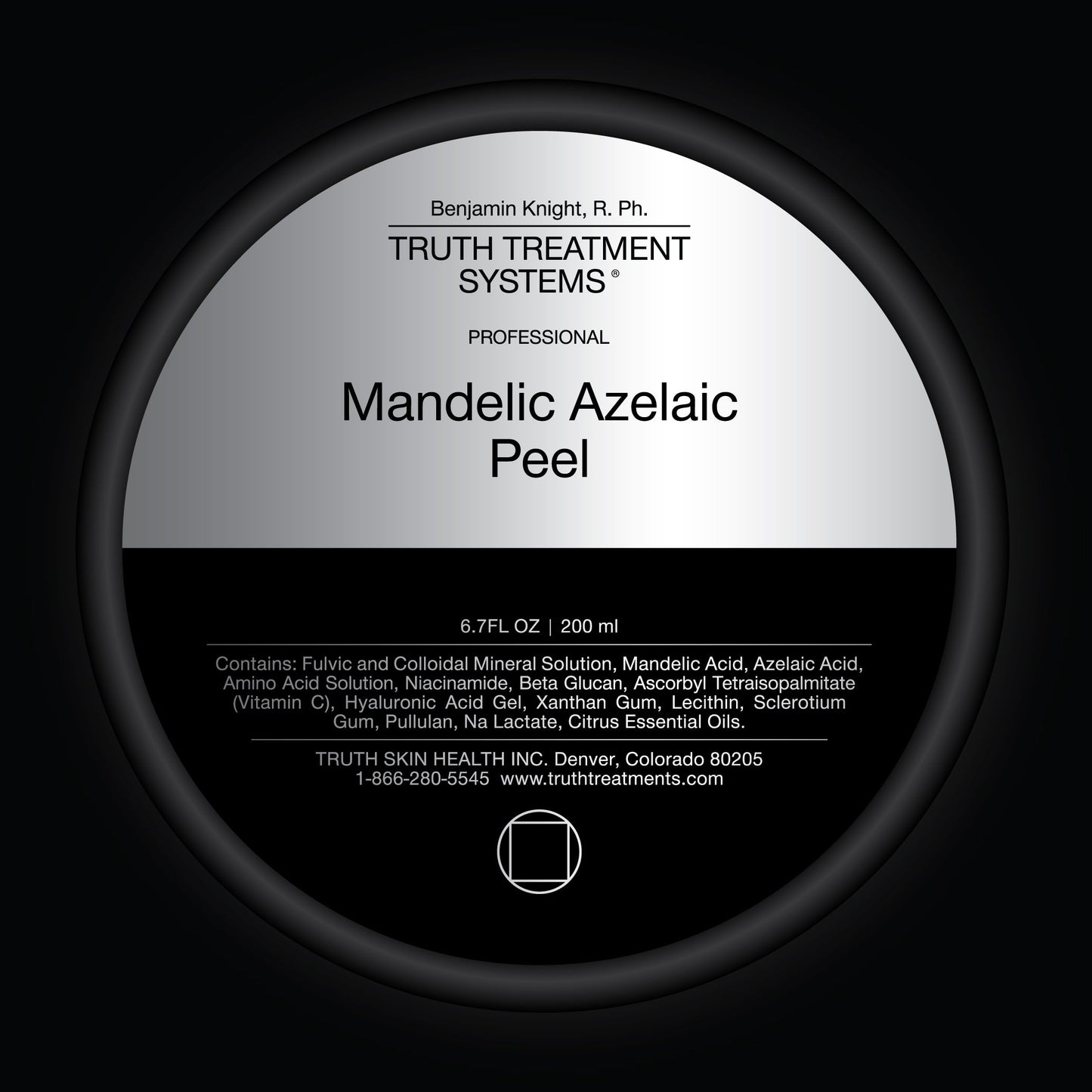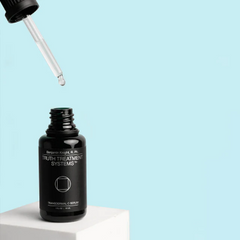 Formulated with Premium Vitamin C Scientifically Proven to Get Results
Formulated with an intensely high dose of stable, lipophilic Vitamin C, this
particular form is clinically proven to boost the skin's production of Natural
Moisture Factors and help reverse the signs of aging. Antioxidant protection
prevents future damage from free radicals and UV radiation.