Regular price
Sale price
$65.00 USD
Unit price
per
Sale
Sold out
Addresses the root causes of blemish-prone skin.
Pharmacist and nutritionist, Benjamin Fuchs, created Truth Treatment Systems Blemish Repair Complex based on over 30-years of clinical work and patient care in his compounding pharmacy. This innovative product approaches skin health from the inside out, delivering a dietary and nutritional strategy for blemish repair and skin healing.
Truth Treatment Systems Blemish Repair Complex addresses the root causes of blemish-prone skin by incorporating ingredients that have been shown to help support liver function, reduce inflammation, prevent clogged pores, and heal skin tissue.

Our strategy supports glutathione which is the body's natural skin protector. We use a proprietary and patented delivery system that leverages the powers of Astragalus and Ginseng to improve penetration and nutrient absorption. And the product is delivered in a capsule form to maximize absorption.
Carefully formulated with Vitamins A, B Complex, Vitamin B5, Copper, Vitamin E, Selenium, NAC, Astragalus, Ginseng, and Zinc.
Ideal for: All ages and skin types
Features & Benefits:
Supports nutritional deficiencies linked to blemish-prone skin
Supports liver health & function
Vitamins A, B5, B complex and E accelerate skin cell regeneration, heal skin tissue and increase circulation
Zinc promotes skin healing and reduces inflammation
Selenium 

helps protect cells from damage and

neutralizes free radicals
Glutathione acts as a natural skin protector
Astragalus and Ginseng help improve penetration and nutrient absorption
Directions:
Take 3 capsules daily. For best results include Truth Treatments Systems Resurfacing 1% Retinol Light or Regenerating 5% Retinol Gel or Retinol Spot Treatment directly on blemishes and blemish-prone skin.
View full details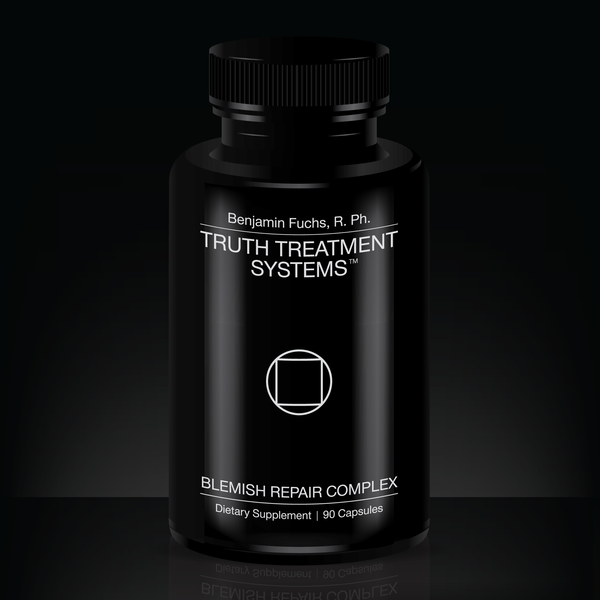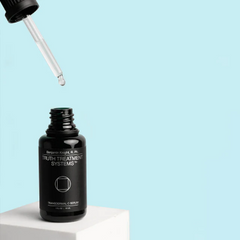 Formulated with Premium Vitamin C Scientifically Proven to Get Results
Formulated with an intensely high dose of stable, lipophilic Vitamin C, this
particular form is clinically proven to boost the skin's production of Natural
Moisture Factors and help reverse the signs of aging. Antioxidant protection
prevents future damage from free radicals and UV radiation.