Regular price
$332.50 USD
Regular price
$416.00 USD
Sale price
$332.50 USD
Unit price
per
Sale
Sold out
*This product is only available for whole sale customers.
Aging Skin Health System
Contains:33
Peppermint Salicylic Cleanser - 4oz
AHA Energizing Mineral Exfoliator - 30ml
Hyaluronic Mineral Hydrator - 30ml
Transdermal C Serum - 30ml
Biomimetic Mineral Mist - 30ml
Signs of aging, including fine lines, wrinkles, and a loss of firmness or elasticity are caused by a slowing or breakdown in the skin's reparative processes. As we age, intrinsic aging factors result in the slowed function of sebum and oil and decreased production of collagen, elastin, and hydration (from glycosaminoglycans, or GAGs). These changes result in thinned, dry, and fragile skin more prone to lines, wrinkles, and sagging. Truth Treatments Aging Skin System focuses on stimulating and upregulating these internal skin functions to return skin to a more healthful, youthful state. Formulated with a combination of AHA acids to gently stimulate and energize skin, Vitamin C to support collagen and elastin production, Fulvic Minerals to direct and enhance penetration, and Hyaluronic Acid to hydrate. With regular use, you'll notice an increase in hydration, tone, firmness, and an overall healthy vibrant glow. 
TOPICAL PROTOCOL:
CLEANSE: Cleanse daily with Peppermint Salicylic Cleanser™ morning and evening. Gently massage into damp skin and rinse with warm water. 
ENERGIZE: Using a cotton round or fingertips gently and evenly apply AHA Energizing Mineral Exfoliator™ to face and neck, Use up to one time per day, either morning or night.
HYDRATE: Apply 1-2 pumps of the Hyaluronic Mineral Hydrator™ to face and neck morning and night.
NOURISH: Combine 2 to 3 drops of Transdermal C Serum™ with 2 pumps of Biomimetic Mineral Mist™. Blend in the palm of your hand to emulsify and massage into skin.
COMPLEMENTARY PRODUCTS TO ENHANCE PROTOCOL:
Hyaluronic Honey Cleanser
Resurfacing 1% Retinol Light
Transdermal C Balm
Collagen Recovery Complex

Notes from Ben on mature aging skin
Supporting Lifestyle and Nutritional Protocol 
We all want youthful skin. Yet, as we age the breakdown of the body's surface proceeds in the same way that the as does age-related degeneration of all the organs and structures of the body and both are largely caused by the stresses of sugar and other digestive toxicity, poor oxygenation, inflammation and nutritional deficiencies. In addition, the effects of the sun and other external assaults such as environmental pollutants add to the burden on the skin and take their toll on its condition. The next result is the cutaneous thinning, increases in wrinkles and skin laxity, dark spots and dryness that are associated with the skin aging process.  Consider adding the following to your daily routine:  
1. Help correct digestive issues by using bile salts, lecithin, digestive enzymes and apple cider vinegar with meals.  Start meals off with "bitters" and bitter veggies like dandelion greens, radish, arugula, and kale. 
2. Avoid foods that cause digestive distress. Excess sugar destroys connective tissue (glycation) and is especially pro-aging. 
3. Drink generous amounts of liquids, especially electrolyte-rich soups and veggie juices. Always replace electrolytes with supplements or vegetables when drinking a lot of water. Use Celtic Sea Salt in water daily. 
4. Enjoy healthy fatty foods, olives, eggs, fish, organ meats. Cholesterol containing foods can be especially helpful for building skin and connective tissues.
5. Make sure to ingest adequate amounts of protein particularly from fish and eggs (beans and seaweed for vegans). Bone broth and bone broth protein can be especially helpful. 
6. Use nutritional supplements featuring all 90 essential nutrients. Pay particular attention to: 
Vitamin D 

Vitamin A 

Vitamin E 

Omega 3 Essential Fatty Acid and Fish Oil 

Gamma Linolenic Acid (GLA) 

Selenium 

Zinc 

Vitamin C 

B-complex 

Liquid Silica Gel 

Glycine 

Glutamine 
In addition, non-essential nutrients like hyaluronic acid and glucosamine/chondroitin can be especially helpful for anti-aging. Cartilage supplements provide the raw material form of connective tissue building. 
View full details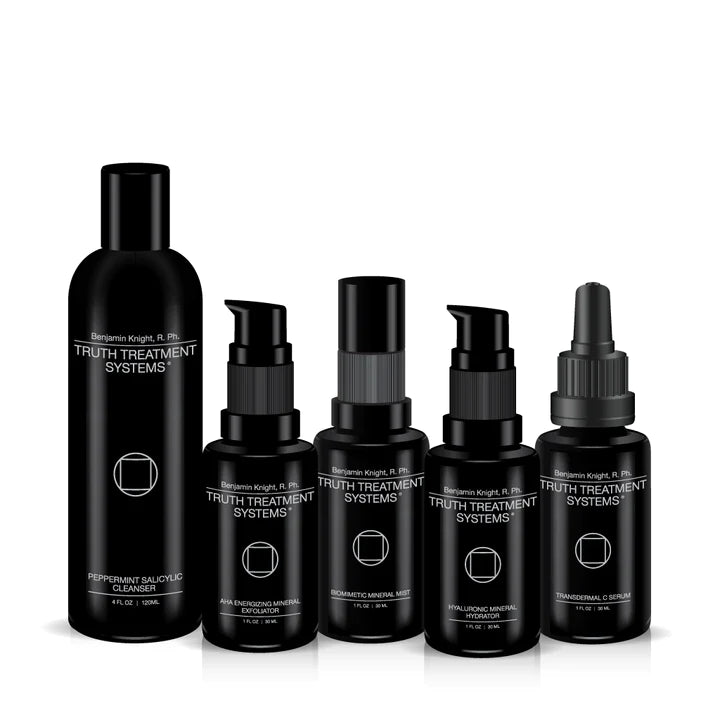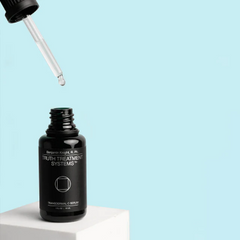 Formulated with Premium Vitamin C Scientifically Proven to Get Results
Formulated with an intensely high dose of stable, lipophilic Vitamin C, this
particular form is clinically proven to boost the skin's production of Natural
Moisture Factors and help reverse the signs of aging. Antioxidant protection
prevents future damage from free radicals and UV radiation.