Regular price
$100.00 USD
Regular price
Sale price
$100.00 USD
Unit price
per
Sale
Sold out
*This product is only available for whole sale customers.
Hydra-40 Nutri-Peel is formulated with Lactic Acid, Polyelectrolyte Minerals, Vitamin B3, Hyaluronic Acid and Multi Fruit AHA to help lighten age spots, stimulate skin production of Collagen and Hyaluronic Acid while softening, and smoothing the skin. The Hydra-40 Nutri-Peel is more moisturizing and softening than the Rejuva Nutri-Peel therefore more appropriate for thinner more sensitive skin types. This peel uses Lactic Acid, which is a larger hydrophilic molecule providing more hygroscopic and skin surface effects, therefore, sits on the surface and doesn't penetrate as deeply as other acids. This is the only Peel that FDA approved for moisturizing skin.
Size: 100ml, 3.38oz
Features & Benefits:
For older, aging and more delicate skin types
Exfoliating, skin lightening, anti-aging
Stimulates connective tissues
Stimulates Hyaluronic Acid production
Skin hydrating and softening
Key Ingredients:
Lactic Acid
Polyelectrolyte Minerals
Vitamin B3 (Niacinamide)
Hyaluronic acid
Multi Fruit Acids
Directions: Apply to skin thoroughly prepped with Truth TreatmentsTM Nutri-Prep Solution. Dispense peel into a small container. Apply using two 2x2 gauze pads or cotton rounds. Starting on the forehead, apply a thin layer of peel using a Truth TreatmentsT Criss-Cross Application Method and firm pressure. Observe the skin for a color change. Once the skin begins to change color, neutralize peel with Truth TreatmentsTM Vitamin C Nutri-lizer. Always engage with your client about their level of comfort. If there is no color change, the peel may remain on the skin for a maximum of 5 minutes. *** Up to 3 layers may be applied.
Contains:
Fulvic and Colloidal Mineral Solution, Lactic Acid, Sugarcane Extract, Lemon Fruit Extract Orange Fruit Extract, Apple Fruit Extract, Cam
ellia Sinensis Leaf Extract, Amino Acid Solution, Niacinamide, Hyaluronic Acid Gel, Na Lactate, Citrus Essential Oils, Glycogen.
View full details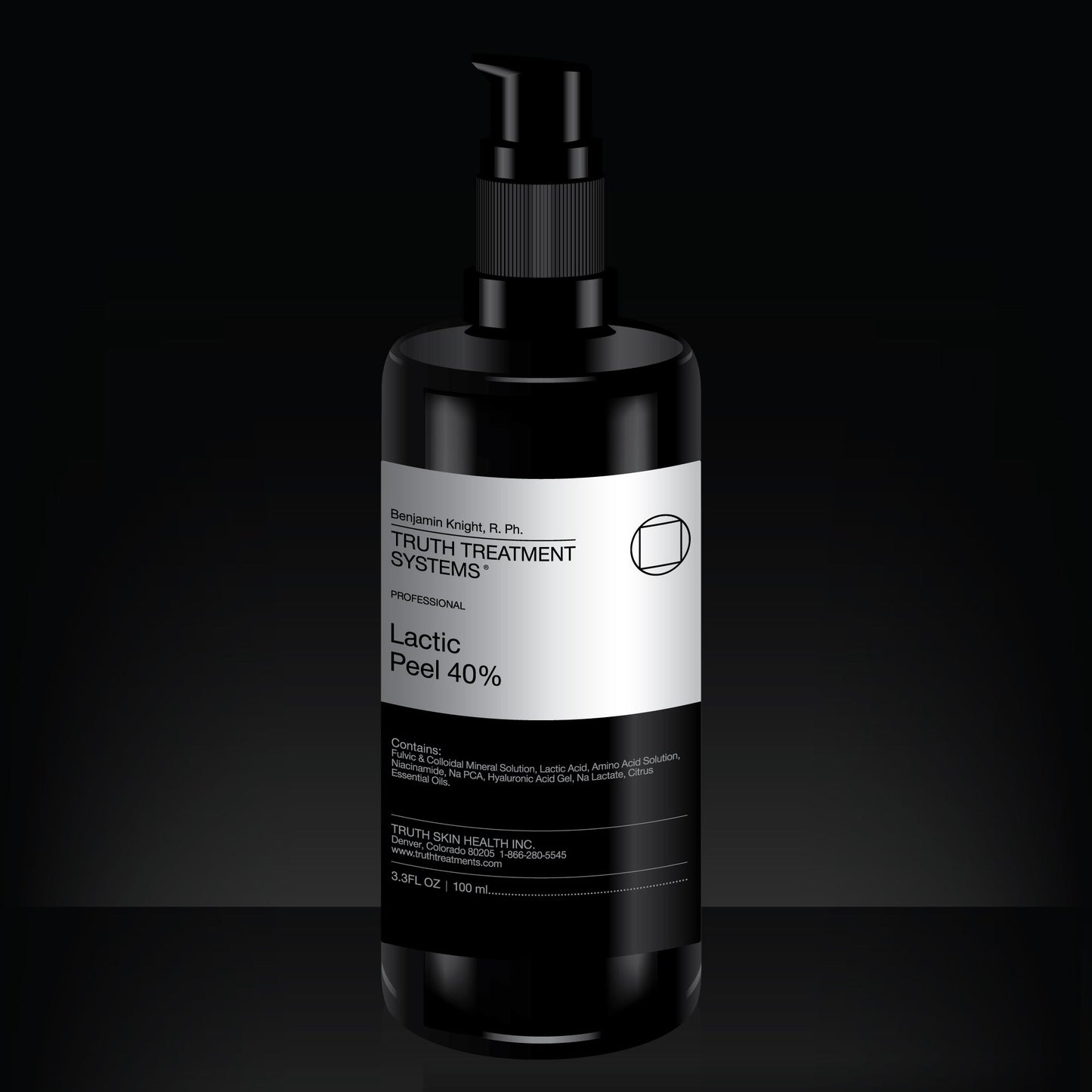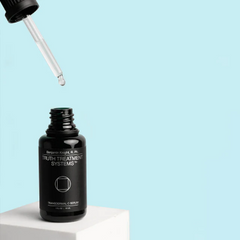 Formulated with Premium Vitamin C Scientifically Proven to Get Results
Formulated with an intensely high dose of stable, lipophilic Vitamin C, this
particular form is clinically proven to boost the skin's production of Natural
Moisture Factors and help reverse the signs of aging. Antioxidant protection
prevents future damage from free radicals and UV radiation.